The mission of the ICI is to create, expand, and support artistic ventures that reflect the cultural paradigms and consciousness of the Americas.
The ICI seeks to use the performing arts to highlight the challenges and successes of our diverse communities, as well as the values, dreams, and hopes that unite us all. The ICI also develops, organizes, and implements strategies to empower arts and community organizations, especially through public-private partnerships.
Miami Chamber Music Society is committed to presenting world-class classical music performances to the audiences of Miami-Dade, commissioning new works in various artistic disciplines, developing educational initiatives, and maximizing the positive impact of art on the community.
Miami Dance Hub is a non-profit organization fostering a collaborative professional dance community that empowers and equips artists and businesses to pursue their full potential. Their purpose is to develop a cohesive dance community with common goals and shared resources. They intend to unite, educate and excite dancers and audience members by promoting the wealth of opportunities available in dance skill development, experience, and performance.
Miami Dance Hub serves as a source of information to make dance in Miami more inviting, accessible, and easy to navigate.
Dimensions Dance Theatre of Miami seeks to connect with residents of South Florida and familiarize them with the ever-evolving depth and relevance of the ballet art form; enriching their lives through accessible performances of the highest quality which emphasize ballet's vast stylistic range and its significance as a part of American arts and culture.
The mission of Dance NOW! Miami is to promote the artistic vision of co-founders Hannah Baumgarten and Diego Salterini. The company creates, promotes, and produces contemporary dance of the highest caliber and through performance, arts education, community leadership and innovative programming, nurtures new talents, fosters artistic collaborations and makes the art of dance accessible to diverse audiences locally, nationally, and internationally.
The Cuban Classical Ballet of Miami  was founded in 2006 by Pedro Pablo Pena, Director of the International Ballet Festival of Miami, recognized as one of the most important festivals of its kind in the United States. The CCBM is solely dedicated to performing and preserving the classical ballet repertoire as exemplified by the world renowned Cuban ballet tradition. CCBM is the only professional ballet company in Miami that produces classical ballet works exclusively.
Steinway Piano Gallery Miami has served South Florida and the Caribbean for over a decade. The gallery is the home to the largest collection of Steinway instruments in South Florida, housing an incredible selection of Steinway, Boston and Essex products along with many pre-owned pianos. They also host hundreds of Miami area teacher recitals, master classes and events in a unique 100 seat recital hall.
The Hall also serves as an intimate venue for Artist Concert Series where many international Artists perform on world-famous concert grand pianos
Founded on January 9, 1989, by Alice Arja, the Ballet Company of Rio de Janeiro has been presenting choreographies of songs composed by Brazilian authors with sensitivity and beauty and reassembling classical and Neoclassical ballets with professionalism and art, receiving enthusiastic applause from the public and critics.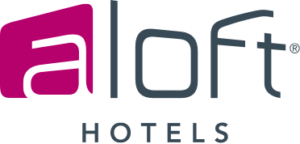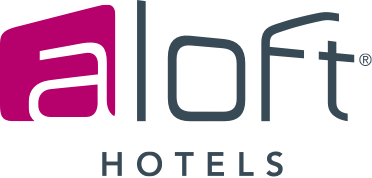 The aloft hotel in Coral Gables can serve as your host hotel for any Sanctuary of the Arts events. Special group rates available for Sanctuary events.
The aloft hotel has a music-inspired design that is perfectly positioned to experience the Miracle Mile's boutique stores and fine-dining restaurants as well as the numerous surrounding arts and entertainment centers.
Their contemporary lobby features a one-of-a-kind Spanish-inspired décor with a 24-hour pantry, and their W XYZ® bar. The M House restaurant at the hotel serves coastal food and fresh fish.
The pet-friendly hotel offers its guests 137 spacious rooms and suites, a modern fitness center, and a rooftop pool in the heart of Miami. Guests also have access to free wireless internet connection.
The hotel has a large conference room that is perfect for hosting meetings, luncheons or training seminars in a customizable venue with a 50-inch flat-screen plasma TV with laptop hook-up and custom catering menus from their culinary team.
The aloft offers accessible hotel features such as areas with accessible routes from the public entrance, accessible self-parking, and guest room accessibility.