Administration & International Consultants
Clayton de Oliveira
International Production Manager
Graduated from Escola Superior de Propaganda e Marketing (ESPM) and Fundação Getúlio Vargas (FGV), he has more than 8 years of experience in market analysis and strategic planning. And it is this expertise, therefore, that makes all the difference in the development of your project and event production! Under his command, the Moving Events team guarantees personalized service and vast experience in several segments.

Reach out to Clayton for all production and event questions at clay.oliveira@sanctuaryofthearts.org or info@sanctuaryofthearts.org.
Gabriela Yero
Executive Assistant
Gabriela Yero is the Executive Assistant at Sanctuary of the Arts and the Inter-American Choreographic Institute. Gaby graduated with her Bachelors Degree from the University of Florida in International Studies and minors in Mass Communication and Arabic Language & Literature. Prior to joining the team, Gaby taught Regular, Honors and ESOL English to ninth grade students at Miami Southridge Senior High School. Starting with Sanctuary in 2021, Gaby has helped us build Sanctuary from the ground up which entailed helping the Director in all matters of general development from grant writing to construction matters. Gaby is the main point of contact at Sanctuary supporting the Director in all matters, maintaining communication for all staff, assisting the production manager with event planning and other arts administrative duties. Gaby is also a published freelance writer for the Miami Times and the Biscayne Times. Pursuing her love of writing, she is an ALM candidate for a Masters Degree in Journalism from the Harvard University Extension School. She often tutors students who want to improve their writing skills in a variety of contexts, from college essays to AP course essays.

To get in contact with Gaby, email gaby@sanctuaryofthearts.org.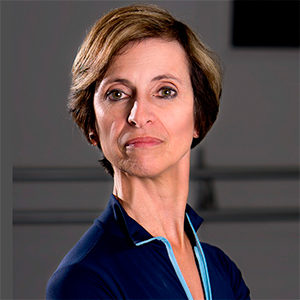 Alice Arja
International Curriculum Consultant
Alice Arja had her Professional Qualification Course completed at the Centro de Dança Rio, having danced at the Cia de Dança Rio in the role of Giselle, Raymonda, Paquita and others. Her deep love for the dance and for teaching made her specialize in the Classical Dance Technique in methodologies such as English, Cuban, and Russian, as well as the Curriculum Training ABT (NY / USA).With that, she created her own pedagogical system (SEAA), created for her institution and now applied in several Dance Schools in Brazil and abroad. She is currently the Artistic Director at the Art and Dance Center of Campo Grande, which has implemented her teaching system. She also has a specialization in Children's Dance, Terminology and Codification of Classical Dance. Her experience in classical repertoires has allowed her to become a specialist in reassembling traditional ballets such as Giselle, Coppelia, Don Quixote, and others. With the formation of the Cia de Ballet do Rio de Janeiro, she went on to be a choreographer of schools, companies, experimental groups, TV commercials and commissions in the carioca carnival. Alice's company has its own repertoire created by her and other renowned international choreographers. Currently she is the Official Representative in South America of the Miami City Ballet and Brussels International Ballet School as well as the International Curriculum Consultant for Sanctuary of the Arts and the Inter-American Choreographic Institute.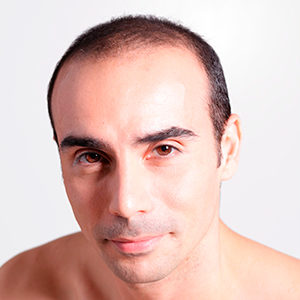 Renato Penteado
Renato Penteado was born in Sao Paulo, Brazil, where he began his dance training at the age of 7. In 1998, he competed in the International Ballet Competition in Jackson, Mississippi, where he then was invited by Miami City Ballet Founder and former Artistic Director Edward Villella to join the Company as a member of the corps de ballet. He was promoted to Principal Dancer in 2004. Throughout his career, Mr. Penteado has danced nationally and internationally in numerous classical, Neoclassical, contemporary and modern works by world- renowned choreographers such as George Balanchine, Jerome Robbins, Twyla Tharp, Alexei Ratmansky, Paul Taylor, Christopher Wheeldon, John Cranko, Justin Peck, Edward Villella, Liam Scarlett, Sir Frederick Ashton and many others. In 2016, Mr. Penteado was nominated and voted the winner of Dance Magazine's Readers Choice Awards for Best Male Performance. In addition to his professional performing career, Mr. Penteado has taught extensively as a faculty member of Summer Dance Programs throughout the United States. Mr. Penteado was a Faculty Teacher at Central Pennsylvania Youth Ballet Academic year 2019-2020 under the leadership of the Artistic Director Darla Hoover. Currently Mr. Penteado is a Faculty Teacher at Naples Ballet and Company under the leadership of CEO Ms.Toshiko Tompkins and the Artistic Director Christophe Maraval former Principal Dancer with Pacific Northwest Ballet.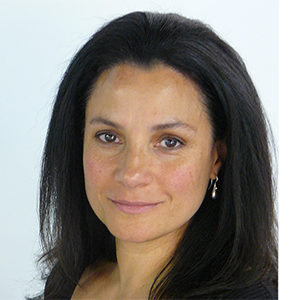 Maria Teresa del Real
Maria Teresa del Real has held the position of Principal Ballerina with the English National Ballet, Birmingham Royal Ballet, Scottish Ballet, Royal Ballet of Flanders and Pittsburgh Ballet Theater. She has travelled extensively as a guest Prima Ballerina dancing with legendary partners including Rudolph Nureyev, Fernando Bujones, Carlos Acosta, Jose Manuel Carreño, and Maximiliano Guerra. Representing the U.S.A., she won a bronze medal at the Varna International Competition, bringing the United States its first medal in 10 years and was received by President Reagan at the Oval Office. She won the prestigious Soviet Ballet Prize at the Moscow International Competition and HRH Queen Elizabeth II recognized her as an Outstanding American Ambassador for the Arts in London, U.K. As a dancer, her extensive repertoire includes works by masters such as Tudor, Balanchine, Ashton, Ailey, Limon, MacMillan, Cranko, Taylor, Bournonville and Naharin as well as the lead role in many of the great established classical and romantic ballets. Upon retiring, she joined the full-time teaching staff at the prestigious Central School of Ballet in London, U.K. where she taught close to a decade. To help care for her parents, Ms. del Real moved to Miami, Fl. where continues to teach at New World School of the Arts, Armour Dance Theatre and as a guest of Sanctuary of the Arts.
Liz Malm
Elizabeth Malm is a native Miamian. She graduated from New World School of the Arts where she was featured in work by guest choreographer Michael Utoff of the Arizona Ballet. She has danced with companies such as Momentum Dance, and Karen Peterson and Dancer, Ballet Florida, SoFlo Ballet, and Ballet Theater of Miami. This has been her fifth year performing in the Florida Dance Festival. She has choreographed many music videos, danced, and toured with artists such as Lenny Kravitz, Ricky Martin, Perry Farrell of Jane's Addiction, Beastie Boys, Lil' Romeo, Jay-Z, Baha Men, Carlos Ponce, Jaime Camil, Tito Puente, Sam Beam and Kevens. She has also choreographed many commercials and television shows for Bud Light featuring Cedric the Entertainer, Virgin Mobile featuring Missy Elliot, Samsung, Lays, Herbal Essence, Pollo Tropical, "Truth", MTV, BET, CBS, Telemundo and Univision. She is currently teaching Jazz and Ballet in the Musical Theater Division at New World School of the Arts High School and College Division.
Richard Amaro
Richard Amaro is a Miami born dancer and choreographer. He moved to New York to start his career with the Ailey II company, and danced in a wide range of styles over the years. He performed in musicals and films such as Jerome Robbins' Broadway and Chita Rivera: The Dancer's Life, Dangerous Games, toured with West Side Story, Kiss of the Spider Woman and The Dancer's Life. His film credits include The Mambo Kings and Jeffrey. Amaro has choreographed for Chita Rivera, Dreamgirls, Lounge for Miami City Ballet and Magic City STARZ TV. He has taught at the Ailey School, Steps on Broadway, American Ballet Theater, Broadway Dance Center, Miami City Ballet, PDC Japan, Pineapple London and New World School of the Arts. Amaro has performed with Michael Jackson, Tina Turner, Michael Bolton, and Vanessa Williams.
Sanctuary of the Arts – 2023.
410 Andalusia Ave. – Coral Gables, Florida 33134